Bleuevasion is closed until January 31st, we will respond to your messages as soon as we get back.
The funniest circuit of the summer
Towed buoy, underwater scooter, kneeboard...
Sliding in the archipelagos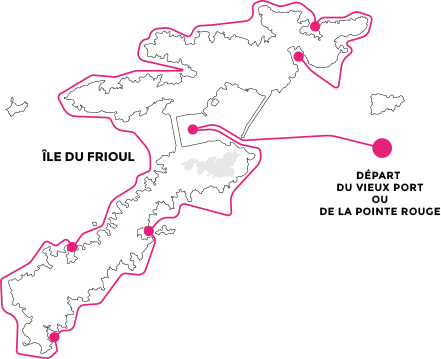 Can be adapted, depending on the weather
Multiply the sensations in the heart of the archipelago

Beware of falling

and the laughs

If nautical activities are prohibited in the Calanques, they are allowed in the archipelagos.
The real happiness is here: a pure white rock flowing into a Mediterranean sea overflowing with blue...
Your captain knows all the corners of paradise for swimming and water sports: towed buoys, underwater scooters, kneeboarding, water skiing, wakeboarding... A real chain of thrills awaits you. This is the summer circuit!